Lamborghini cars are yet to officially launch in Nepal. However, there might be various individuals who may aspire to drive Lamborghini cars in the road of Nepal. However, unlike BMW cars which were seen even before official launch, Lamborghini is not really seen on the roads of Nepal. It's hard to find in second hand market place as well. Foremost reason why it isn't officially launched here is its high price. Second, but less dominant reason could be the inconsistent quality of roads nationwide. Even the lower end of Lamborghini cars cost as much as high end cars like BMW in Nepal. Therefore, the market is almost non-existent in an already small market. However, this hasn't reduced the interest of Nepali people in Lamborghini cars. Therefore, we have come up with estimated price of Lamborghini cars in Nepal if you could import it.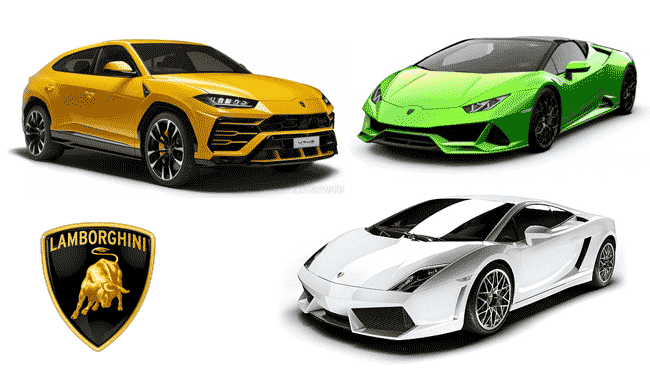 Talking about the Lamborghini, it is a highly premium brand from Italy which manufacturers luxury sports cars. It is owned by parent company Audi which again comes under Volkswagen Group of companies. It was established in 1963 with aim to produce Grand Touring cars. It targets richest of the persons worldwide. Lamborghini doesn't mass produce its vehicles like other manufacturers for obvious reasons. In 2018, it produced just 5,750 vehicles while popular brands produced millions of units. Some of its popular models includes Aventador, Huracán, Urus and Sián.
Lamborghini price in Nepal
Since there are no official authorized distributor or dealer of Lamborghini cars in Nepal, it is difficult for us to give you the exact figure of how much a Lamborghini might cost. However, based on current market scenario and price of the Lamborghini in India, we can give you very rough idea of Lamborghini price in Nepal.
Whether you want to trade or privately purchase the vehicle from abroad, to help you out, we have prepared its cost estimation (based on prices of February 2021). Here is the list of estimated price of Lamborghini cars in Nepal:
Lamborghini Cars (with price in India)
Estimated Price in Nepal
Lamborghini Urus
(IRs. 3.1 Crores onwards)
 NRs. 15 crore
Lamborghini Aventador
(IRs. 5.01 Crores onwards)
NRs. 24 crore
Lamborghini Huracan EVO
(IRs. 3.22 Crores onwards)
 NRs. 16 crore
This is estimation only and may not truly represent the actual price of Lamborghini in Nepal. Please consult custom officers or tax lawyers to get clear picture. Also, you may like to check our other cars' price list.
Second Hand Lamborghini cars in Nepal
If you find it difficult to buy Lamborghini cars on your own but still want to ride it, you may look for it in second hand car marketplace. Though we doubt that you might find any, however, who knows if you get luck with your search. You may like to contact dealers of second hand cars in Nepal. Or you can join our Facebook group to quickly buy or sell second hand Lamborghini or any other brands of cars: