Kia Soul electric cars in 2020 starts at the price of Rs. 56 lakhs in Nepal. While there are petrol or diesel variants of Kia Soul in global context, however, Continental is only selling its electric version in Nepal. In the past Continental did sell it, however, they discontinued the ICE models and are now focusing on Electric version only. Currently there are two variants of Kia Soul in Nepal which includes EV EX-I and EV EX-II. Later one comes with sunroof.
Price List of Kia Soul in Nepal – 2020

Here is the list of Kia Soul price in Nepal for 2020. This price list includes all variants of Kia Soul electric cars sold by Continental in Nepal.
Kia Soul price in Nepal

| Kia Soul variants in Nepal | Price |
| --- | --- |
| Kia Soul EV EX-I | Rs. 56 Lakhs |
| Kia Soul EV EX II (Sunroof) | Rs. 58 Lakhs |
Please note that above price of Kia Soul is subjected to change and is for reference purpose only. Kindly contact Kia Nepal to get the latest showroom price.
Note: Kia Soul price list was last updated on March 19, 2020.
Kia Soul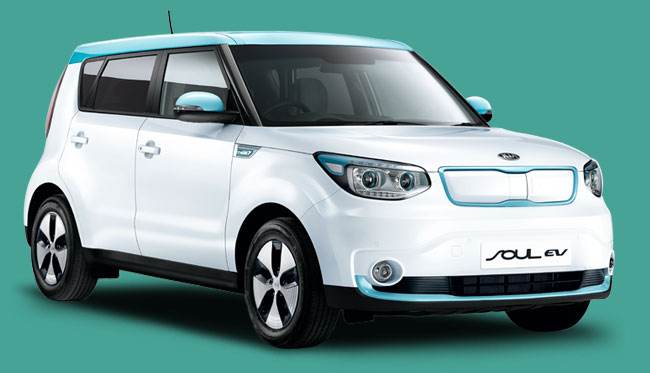 Kia Soul is a compact crossover SUV. But its outlook is different than the regular compact SUV that we see on roads. Since Kia Soul in Nepal is only available in electric engine, let's talk about the features of this electric car. Kia Soul can run around 200km in a single charge. It can be fast charged using CHAdeMO DC fast charging port. Best thing about Kia Soul is that you can charge it at home using normal AC port as well. It will take you around 12-14 hours for it to get fully charged. It is best suited for day to day commute within City. DC fast charging station is now available in Riverside Resort, Kurintar. With that you can easily travel Chitwan or Pokhara from Kathmandu without much hassle or risk. Other AC charging stations are getting laid in different locations of Nepal. With seating capacity of 5, you can take your small family in a short tour in these cities.

Specifications & Features
Some of the common specifications and features of Kia Soul EV in Nepal are:
Kia Soul EV Specifications or Features

| | |
| --- | --- |
| Engine | 81.4 kw (109 bhp, electric) |
| Mileage | 200 km per full charge |
| Ground Clearance | 150mm |
You can message us your queries regarding Kia Soul price in Nepal or its specifications, features at our Facebook page.