Range Rover cars or SUVs in Nepal are distributed by Kishore Gears Pvt. Ltd. Range Rover vehicles are luxury SUV series of popular automobile brand Land Rover. Stocking of these vehicles are quite costly as price range is quite high for vehicles of Land Rover Range Rover series. Therefore, these vehicles are directly imported once the customers place the order of their choice. These range rovers are highly customizable as per the need. However, even small customizations can result in large price differences for same model of Range Rover. Also, these prices are highly sensitive to Euro/Dollar fluctuations. Therefore, no exact price is quoted for these vehicles by the company in Nepal. That is something customer will have to negotiate with the company itself on the time of purchase.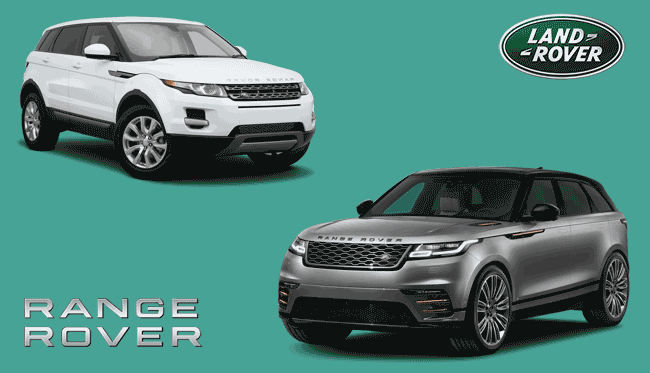 Talking about Range Rover vehicles, they have in itself become a brand. However, Range Rover should not to be confused as a brand. Rather it can be called as sub-brand. Ranger Rover is full-sized luxury SUV model of Land Rover, a marque of Jaquar Land Rover Company. It is a highly premium flagship model of Land Rover which is in its fourth generation.
In Nepal, Kishore Gears are selling various models of Land Rover Range Rover vehicles such as Velar, Sports, Evoque and Vogue. These vehicles starts at price of over Rs. 2 crores and can go upto Rs. 6-7 crore depending on the customization and features you choose.
Range Rover Price in Nepal
Here is the list of Range Rover SUVs or car price in Nepal. This price list covers almost all variants of SUV vehicles of Range Rover model available in Nepal:
Range Rover price in Nepal

| Range Rover models in Nepal | Price |
| --- | --- |
| Range Rover Evoque | Rs. 3.1 Crore ++ |
| Range Rover Sport | Rs. 4.8 Crore ++ |
| Range Rover Vogue | Rs. 5.8 Crore ++ |
| Range Rover Velar | N/A |
++ All of these Range Rover models comes with various options. Price of these models will vary significantly depending on the options you choose. These prices are for reference purpose only. Kindly contact Land Rover Nepal for accurate price. (Range Rover price list last updated on: 18th July 2018)
Contact Information
To get more details about Range Rover cars or SUV vehicles price in Nepal or for other specifications, you can contact at:
Kishore Gears Pvt. Ltd.
Sukedhara, Kathmandu
Phone number: 01-4371104, 01-4379072